Laser Hair Removal

Unwanted facial and body hair?
If you are a candidate, Laser Hair Removal is the answer.
Advances in Laser Technology have now made it possible to achieve a visible reduction in unwanted hair, and free you of painful and frequent methods of depilation.
The Gentle Laser  System safely removes unwanted hair without damaging the delicate pores and structures of the skin.  The system combines the largest spot size with the most effective method of cooling the skin's surface to minimize pain.  Gentle Lase has a Dynamic Cooling Device, were it delivers a blast of Cryogen before delivering the gentle beam of light (laser pulse) at the site.
In just 6-7 settings, you can achieve a significant reduction in hair growth without the prolonged discomfort experienced with other options.  Sometimes repeat sessions are necessary.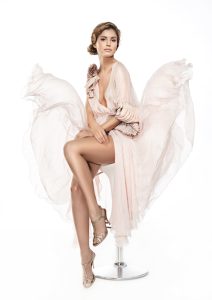 Revive Laser Hair Removal provides the following:
A detailed handout that answers frequently asked questions.
Complementary evaluation, consultation and test patch before initiating treatments.
Recorded session settings and a confidential file maintained for each client.
An assigned Laser Technician Specialist, unlike other facilities where technicians come and go and experience vary.
Packages are customized for your specific needs, with special prices.
An over-all plan based on specific areas, but with flexibility in treating areas that might not fit exactly with the parameters.
Revive Laser Hair Removal, brings insight and knowledge of hair removal to bear when screening and evaluating our clients for laser hair removal.
Our clients come back time and again because they enjoy the experience and results.
Click here to contact us for an appointment and begin enjoying the professional, calm, friendly, unhurried atmosphere and flexible hours everyone's talking about.